Provide Japanese Quality Services in Asian bases
E-guardian has set up bases in various locations in Asia such as the Philippines and Shanghai to provide services for outsourcing services in multiple languages such as English, Chinese (Traditional and Simplified), Korean for companies that are expanding their businesses overseas. We can offer the same quality of operations as those provided domestically at a low price. In addition, personnel assigned to your company can correspond in Japanese.
Business Flow Chart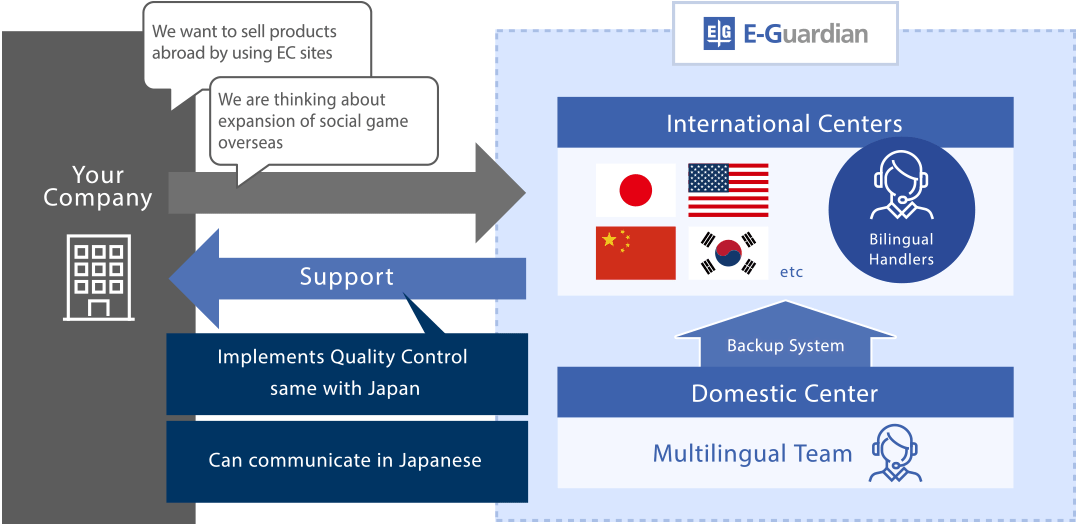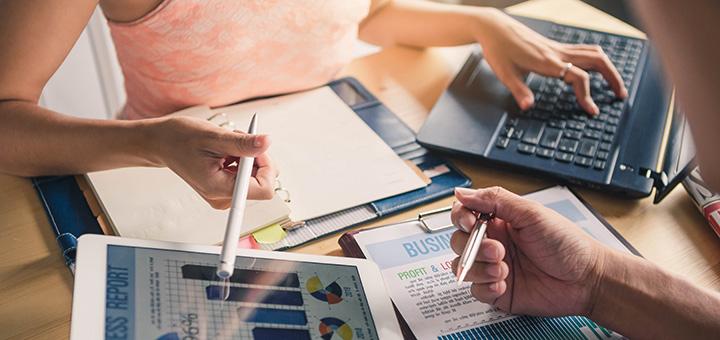 Advertisement operation・WEB marketing business
Including advertisement operation, we provide business-related WEB marketing. We are capable of supporting an advertisement entry management, representing advertisement reviews, monitoring posts, and a rumor investigation in multilingual.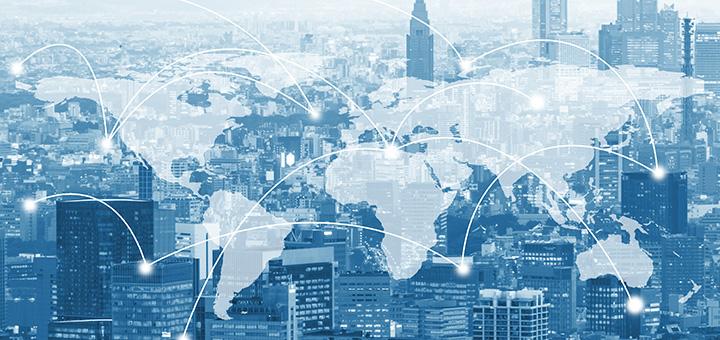 Support for starting business abroad
Our strength is a support to social game company and Fin Tech company. Regarding social game, we are supporting comprehensively from localizing website and application to debugging, support for user and support of marketing.
FinTech company works on the service of authorizing a person for all the people in the world in exchanging virtual currency. They also do not miss the business chance by working 24 hours in 365 days.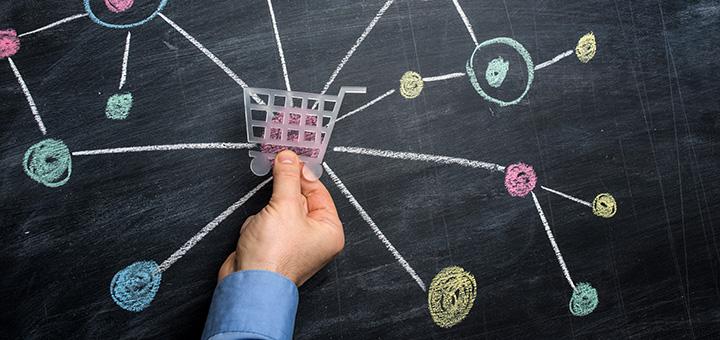 Service of supporting Internet sales abroad
For the companies that develop EC business, they provide a service of supporting sales abroad. They support the works necessary for management of Internet shop abroad comprehensively ranging from management of SNS promotion to customer support, translation of website and inventory control.
Strengths and Points of Services
Low cost operating

By the operation in the Philippines center we manage to reduce the labor costs. You could save your cost using our shared service combining seat number contract which our exclusive operators will respond or press and slack business with other businesses (available from initial cost 50,000 yen).

Operation quality

For E-guardian, the operator who made the top-level achievement within the country resides as a manager of overseas offices and realizes quality management same as Japan. Since bilingual SV translates working manuals or operation flow, etc., it is possible to apply domestic knowledge as it is.
Frequently Asked Questions
We are a bit uneasy with the quality of the correspondes to be made by your global counterparts, can you match make it at par with the Japanese standards?
As a staff who can speak English and has a top level experience in Japan is assigned in the main office abroad, you can communicate in Japanese. The multi-language team in Japan also supports the center abroad with full system, and they realize the same quality of standard as that in Japan.
I want to minimize the cost
E-guardian provides not only a flat rate plan by a seat but also the shared service which is the specific accounting system. It is possible to suggest the price plan depending on work volume or your request.
For Inquiries regarding Services and Quotations