"Onmyoji" is an RPG for smartphones with over 200 million downloads all over the world and is also hugely popular in Japan. Netease is the Chinese top-class gaming company in charge of both the development and management behind this popular game. When Onmyoji's service expanded into the Japanese market, Netease placed E-Guardian Inc. in charge of managing its social media and patrolling related web pages and forums. We asked them about the process that led up to the partnership, the results, and their current goals.
Background Leading up to the Partnership
The importance of appealing to the Japanese audience on social media
Onmyoji was released in Japan in February, 2017. But according to a member of Netease, as the game's users increased in number, Netease began encountering some problems. "In order to capture new users in the Japanese market, I thought that it was important to make use of social media platforms such as Twitter. However, things didn't go as I had expected when it came to managing the social media and policies for our events. We had a difficult time trying to appeal to Japanese users, and we were at a loss as to what to do. And with the sheer amount of posts and reviews from the Japanese users, we were put in a situation where we couldn't monitor all of our users' social media activity involving the game.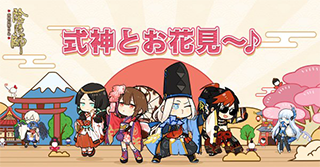 It was especially tough to quickly find messages that users posted during the night. And so, we considered outsourcing the task of managing the game's official Twitter account and users' social media posts to another company. And that's when we decided to work with E-Guardian. After several meetings, it was quite apparent to us just how much experience E-Guardian had in providing support to companies in the Japanese gaming industry. E-Guardian helped us produce content for our social media posts that appealed to the Japanese culture, customs, and seasons. They also provided us with event ideas and we even had an overwhelmingly positive response from our users at our "cherry blossom-viewing event". As a result, our Twitter followers increased by 10,000 within half of year of starting this partnership, and we were reminded just how important it is to manage social media for the Japanese audience.
Multilingual support and E-Guardian's passion and in-depth understanding of games got rid of anxiety.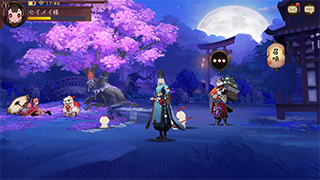 At first, we were worried about the language barrier, but with 3 bilingual supervisors at E-Guardian working with us, we are able to communicate with the team in Chinese, and we are just so thankful for that. Their team members also have an in-depth understanding of our game, and are very passionate about the service that they provide for us and our users. We can rest assured that the work is in very capable hands. We are excited to hear more great suggestions from them through the monthly reports and our regular correspondence. We have high hopes for E-Guardian, and we believe that we will continue to mutually benefit from each other as companies.