Official account management to improve engagement rate and prevent game abandonment
We carry out the running of SNS accounts and video channels for game makers. In addition to making announcements of game strategy we can help create game strategy contents tied up to influencers such as YouTubers, cosplayers and contribute to decreasing abandonment rate and increasing user engagement
Approaches by user attribute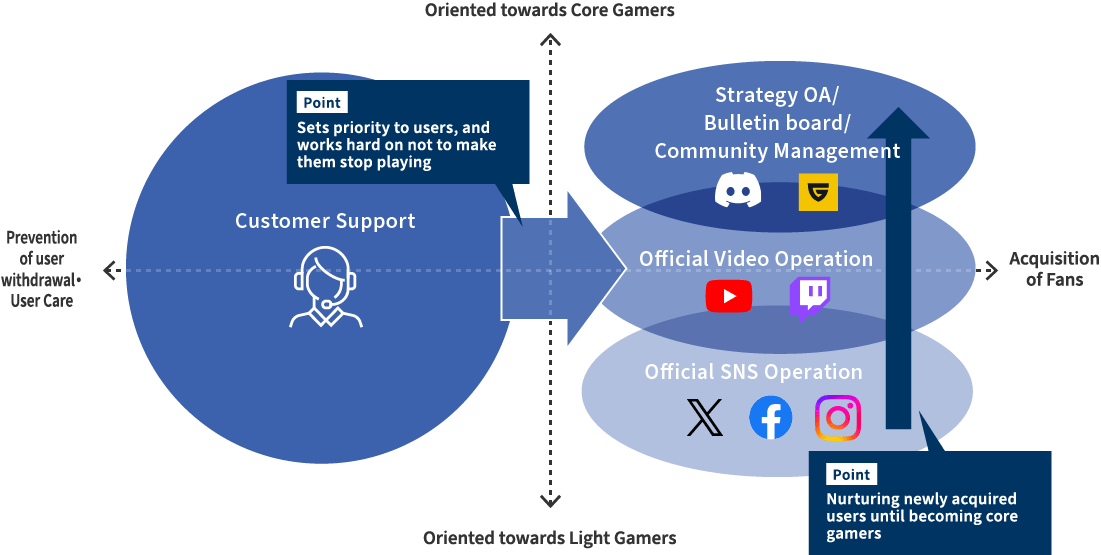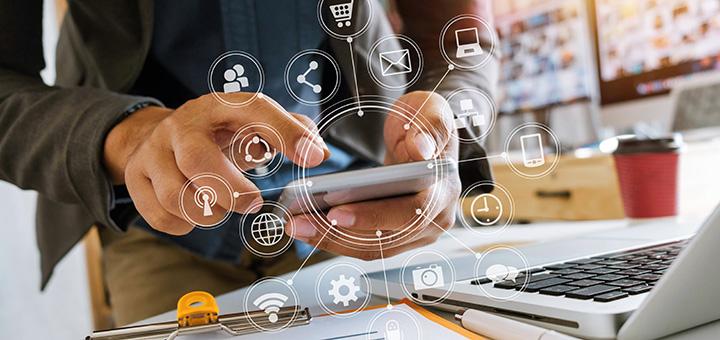 Official SNS management
We run official SNS accounts, such as in Twitter・Facebook・Instagram・Lobi. and offer a wide range of services on each platform such as posting articles on game strategy, annoucing game contents and upcoming events planning and management. By doing so, we contribute in raising and improving user engagement such as increasing the number of followers, friends, likes, comments, messages.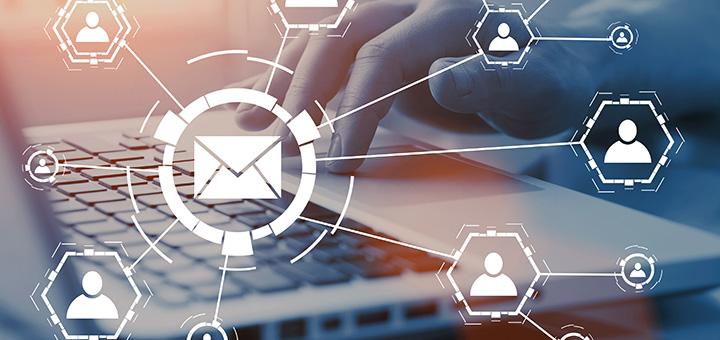 Active support
We provide the service of searching for game-related posts in SNS, and carry out automatic follows and response in order to make sure we do not overlook our users' needs and the source of their problems. We gather game-related tweets, store reviews and the like, and carry out "replies" and "answers" automatically from your company's official account. By carrying out an "agressive user support" we put efforts into lowering the percentage of players who have grown tired and about to withdraw from the game without making inquiries and promote turning people into fans by aiding players.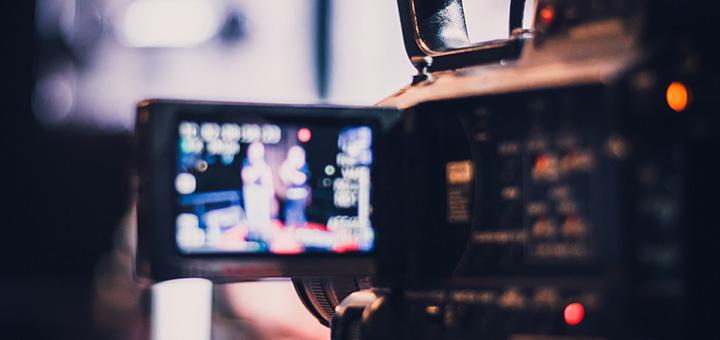 Operating your official video channel
We carry out the running of video channels in YouTube, NicoNico Douga, Twitch and other video sites. In addition to making announcements of game strategy articles in the same manner as "official SNS management" we can give support to core users such as creating gaming strategy videos for top players or broadcasting live coverage etc. By carrying it out in parallel to "official SNS management", we can make efforts in revitalizing content through mutual usage and supplementing information.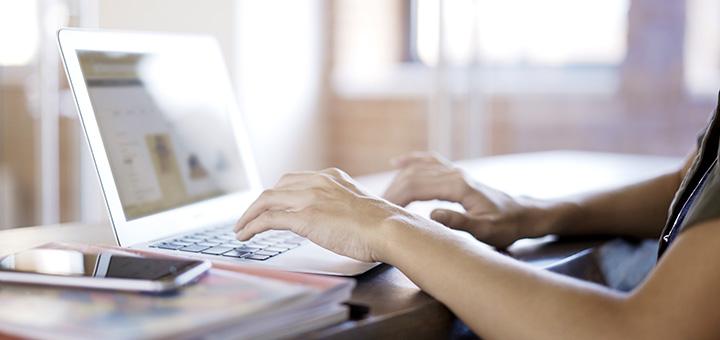 Running a strategy helpdesk, bulletin board, community, and wiki
We make efforts in preventing player withdrawal by making use of strategy helpdesks, bulletin boards, communities, wiki etc, in providing sufficient information in the initial stage such as strategy information etc. to players who are likely to quit mid-game.
From user-contributed information to official transmissions, we can provide a management style that depends on its use.
Strengths and Points of Services
SNS management achievements x management and planning for specializing in games

E-guardian builds a service that follows knowledge on game management that is based on knowhow garnered from 20 years of the social media business. By having a deep understanding of the special characteristics of SNS, we can do management design suited to your needs such as by composing a "management policy" or "flame strategy manual", as a risk countermeasure to flames, and personal planning that manages your SNS by becoming your character in the game.

Operation from setting up SNS-dedicated gamer team and supporting various languages

We set a dedicated team consisting of 20-year+ gamers and will operate SNS from the viewpoint of users. We actively gather gamers as our talented employees on a routine basis and can select an appropriate person for the job. We can also build system for multi-lingual support, including English, Chinese and Korean.
We can not only translate contents but make them fit the characteristics of the country or the region, enabling effective communication with international users.
Frequently Asked Questions
We want to make use of SNS but I do not know where to begin with.
We thoroughly support tasks required to operate SNS, from proposing SNS that fits the characteristics of the title, setting up media policy and publication standard, to planning and proposing contents and events.
We want to know the price system
"The cost will be fixed based on the number of monthly posts or how we support. If additional tasks may occur, the excess fee will be charged. For booth contract with dedicated personnel, we offer flexible service regardless of the number of posts within the resource.
We can also dispatch personnel or offer an outsourcing service depending on your needs. If you are interested, please contact us."
Case Studies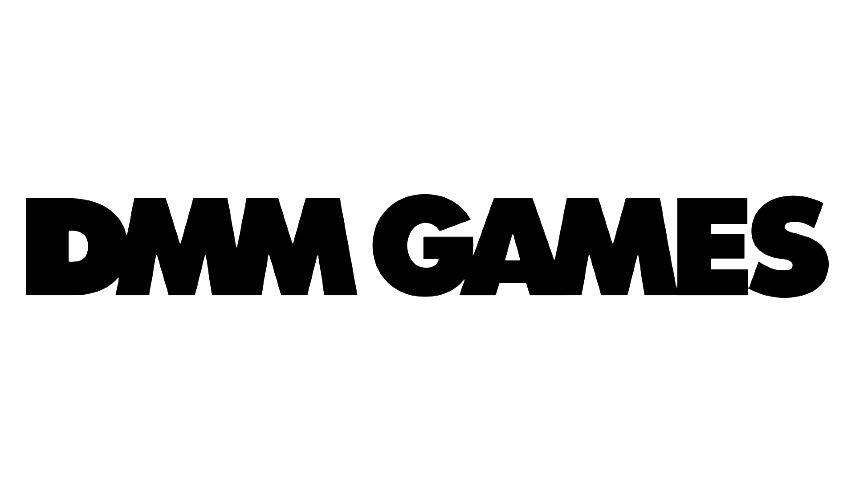 EXNOA LLC
A partner with extensive knowledge, flexibility, and with whom we can trust to support our platform's services

Netease
Our followers on social media increased by 10,000 in just half a year. The key to our success in managing our social media is appealing to Japanese culture and customs.
For Inquiries regarding Services and Quotations