Post monitoring system that detects information leakage and the likes from SNS trouble and business mails
By using "E-Trident", it is possible to detect slander, information leakage, and others by gathering posts from various medias such as SNS, Web Sites, Blogs, and Business Mails. We implement "Reduction of number of visual contacts" and "Improvement of process speed" at the same time by determining posts in combination with multiple filtering technologies.
System Flow Chart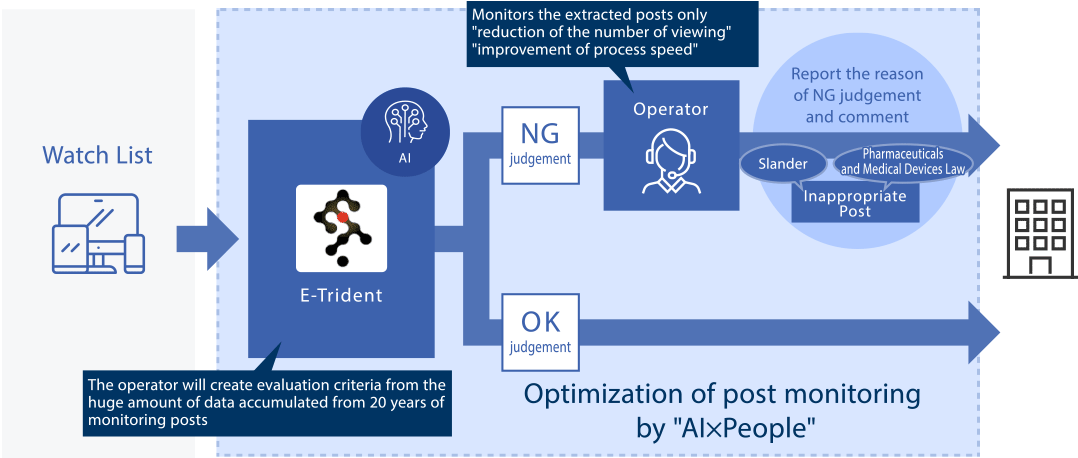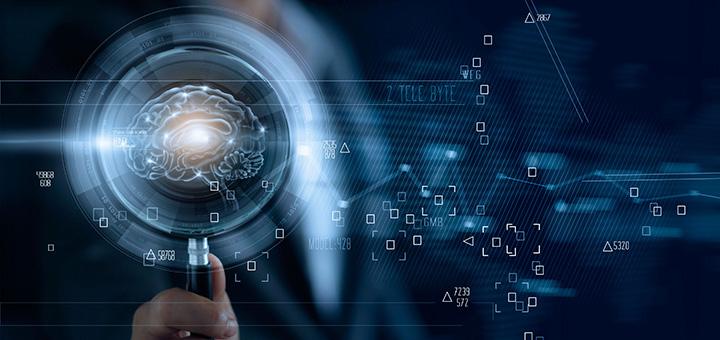 High-level Filtering Function
Utilizes the analyzation know-how of huge amount of data acquired from SNS post monitoring and screening, and makes high-precision filtering possible by doing machine learning and data mining.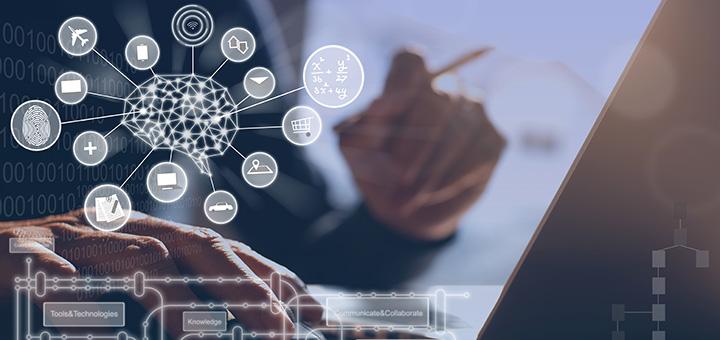 Useful AI Solution for Business
Utilizes database gathered from more than 10,000,000 net post monitoring per month, and quickly detects social risks such as receiving a flood of critical comments. In addition, it is possible to provide a useful AI solution for business by operational strength of 24 hours a day and 365 days a year system.
Frequently Asked Questions
We want to grasp the results of the monitoring from different standpoints.
It is possible to grasp the trend of post contents through report and history search. In addition to regular reports that describe NG post cases, user information that needs special attention and improvement suggestions, it prepares a report that matches the purpose such as status of post processing by time zone and filtering status.
We would like you do post monitoring, but is it possible to correspond even if the file type is XML?
"E-Trident" corresponds to every file types such as XML, CSV, and JSON. In addition, special preparation such as repairing system upon installation is not necessary, since there is no selection of transmission methods such as HTTP, HTTPS, FTP, and E-Mail.
For Inquiries regarding Services and Quotations