Provide support in order to improve the satisfaction of our users by making use of the quick responses through chat.
Chat is drawing an attention as a new channels receive customer contacts since it clears customer complaints such as "the phone is busy" or "response on the email is slow".
E-guardian helps improve customer satisfaction sorting out the questions from the customers by by selecting the best chat tool to your company, and chat pod introducing support and 24/365 operating.
Business Flow Chart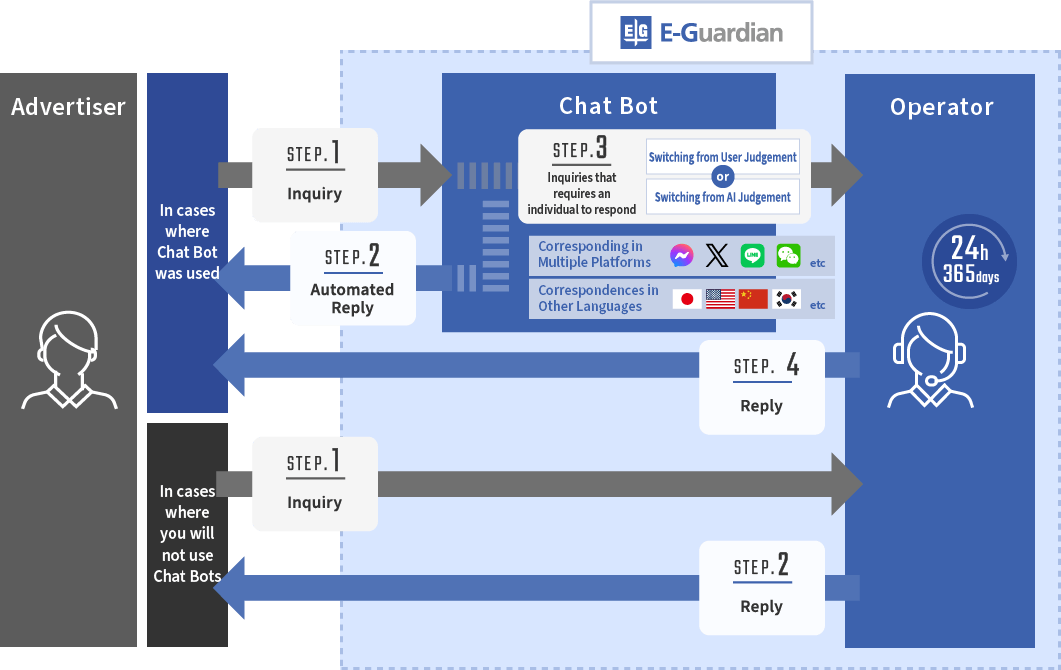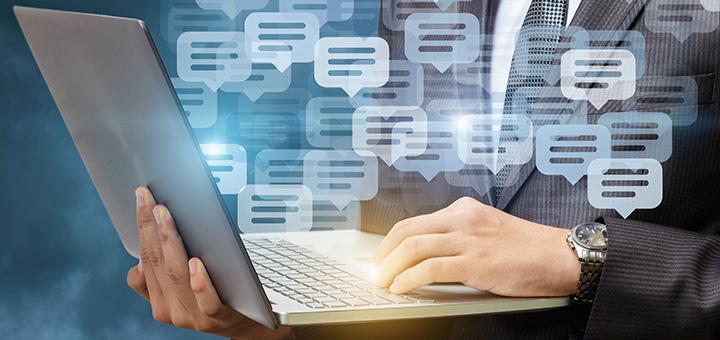 Introduction and operation of chat tool
In introducing the chat tool, it is possible to consistently support from selection of the best tool to solve your problem, preparation of response manual assuming customer inquiries and chat operation. In addition, we analyze user 's opinions, such as requests and complaints and propose suggestions to improve service and improve customer satisfaction through this.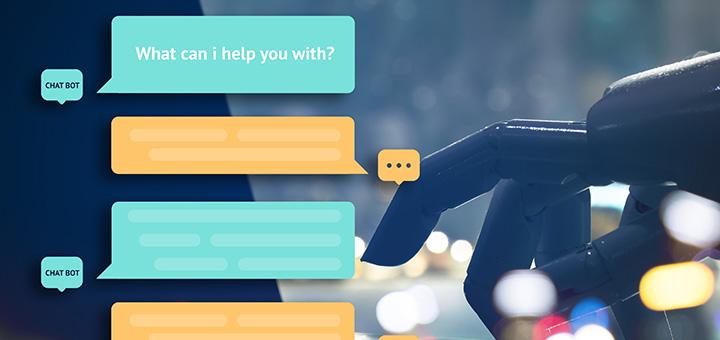 Automatic response using "chat bots", reducing costs
By making use of automatic responses from "chat bots", and minimizing responses by people, we implement cost reduction. The instructor data of chatbots make it possible to provide a FAQ that was built using knowhow that has not been adopted until now. In order to analyze inquiries that cannot be replied automatically, the AI trainer continuously updates information and can raise the quality of responses further.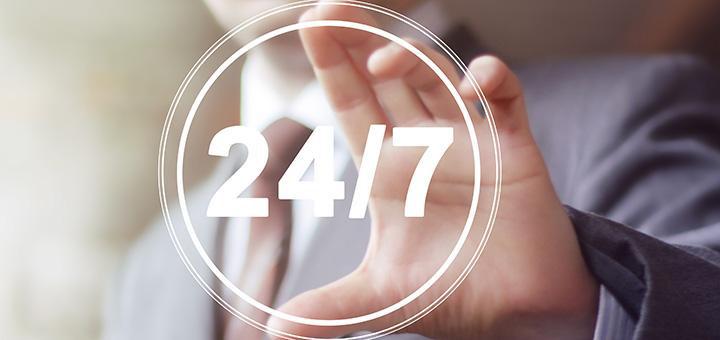 24 hours a day, 365 days a year realtime communication
Inquiries from customers produces a time where the business is not earning, like during the night and on weekends and holidays.
At E-guardian, realtime communication in a 24 hours a day, 365 days a year system is possible. It decreases the risk of missed business opportunities and lowering customer satisfacton due to the absence of responders.
Frequently Asked Questions
We want to gather the inquiries and requests of the users to use as reference for the improvement of our services.
Compared to correspondences made through phone calls and e-mail, users can easily inquire and ask even their slightest questions through chat. With this, it is possible to improve the services offered by listening to the voices of the users that e-mail correspondences cannot be grasp.
Since there is a need to divide the workload depending on the number of inquries received, we would want to create an efficient
Compared to inquiries received via e-mail, chat requires a more timely correspondence, however, it is possible to reduce the manpower needed by partially automating the task with the use of "Chatbot x Human".
For Inquiries regarding Services and Quotations